Should you get a sunroom or a home addition? A lot of homeowners are faced with this dilemma. To help you make an informed decision, Fort Bend Builders, your go-to contractor in the state for whole home remodel projects, elaborates on the pros and cons of the two below.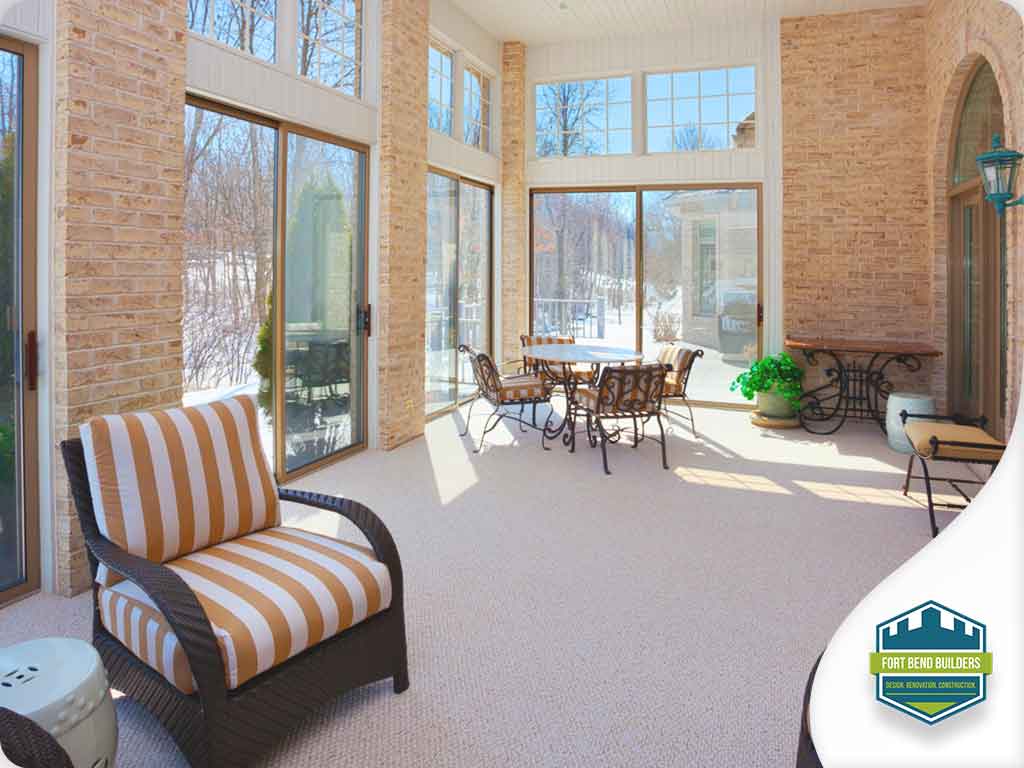 Home Additions: Functionality and Integration
If you're planning to put your home up on the market or have a growing family, a home addition would be the better choice. A conventional or stick-built home addition is built from scratch and integrated with the rest of your home, which means it's added to the official square footage. This, in turn, means a higher property value for your home.
But more than just higher square footage, a conventional home addition adds functionality. While homeowners can always add entertainment and recreational areas, most choose more practical rooms like a new kitchen or a living space. However, since a conventional home addition is built from scratch and has to be integrated with the rest of the house, which adds to the load of the central HVAC system, it will be more expensive.
Before making a decision, it's best to consult one of your local design-build contractors to get a better idea of the typical costs for a home addition.
Sunrooms: The Outdoors and Curb Appeal
If, however, you have a tighter budget and prefer to focus on your property's curb appeal, a sunroom might seem like a better choice. Sunrooms are recreational areas that bridge the indoors and the outdoors. Being mostly made of glass, sunrooms can let you enjoy the outdoors and sunshine without having to deal with bugs, pests or the humidity. Plus, it can be an attractive addition to your exterior. However, it's just that – a recreational area. It doesn't need to be integrated with the HVAC system, although most homeowners install supplemental heating and cooling.
If you have a growing family and just want a dedicated place for relaxing, then a sunroom is an ideal option. And, it's cheaper than a conventional home addition. But if your house is just too cramped, and you need a new room for the kids to sleep in, then a home addition would provide better value for money.
Still can't decide on which one to get? You can consult one of your local contractors. Fort Bend Builders, a proud member of the Texas Association of Builders, offers a wide range of remodeling services, including home whole remodel projects and kitchen remodel services. To set up an appointment with us, call (713) 244-5386, or fill out this form. We serve homeowners in Katy, TX.