Construction General Contractor
We're an Experienced Design-Build Firm
When you hire a general contractor to construct a new room or redo your whole house, you want to ensure that the firm is experienced, organized and willing to convert your vision into reality. But the truth of the matter is this: many contractors will advertise that they're experienced and competent, but leave you with substandard results.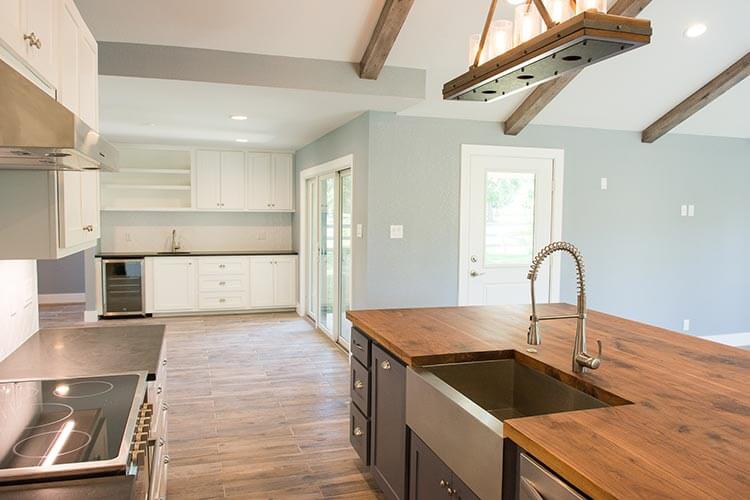 When you hire Fort Bend Builders, you're contracting with a company that has years of experience in the business. Our owner is a third-generation remodeler and general contractor. This means that there isn't much that he hasn't seen or had to deal with – ensuring that you always get top-rated construction services.
Our Construction Process
The construction process can be extremely messy and complicated. That's why it's so important to have an experienced partner. Once the design phase is done, Fort Bend Builders will pull all the required permits for the construction and assign you a project manager that you will work with throughout the project. The entire process will be monitored by your project manager to ensure that it adheres to the highest quality workmanship and that you get the best materials.
We'll keep open lines of communication to let you how the work is progressing. Once done, we'll do a final walk-through with you to ensure that the finished product lives up to your expectations. We'll also provide you with all the guarantees, warranties and operation instructions at this time.
Get Started Today
Fort Bend Builders is the general contractor you want for all your upcoming design-build needs. With our decades' worth of experience, we can direct you to what will work and help you avoid remodeling pitfalls which could cost you thousands of dollars. Get started by calling us at (713) 714-1343 or by filling out our online form.