Improve Resale Value & Living Space With Room Additions
Maximize Your Investment With Us
A remodeling project can be stressful. It causes a lot of noise and debris, and it can interfere with your family's routine. Despite the temporary drawbacks, a room addition is a wonderful investment because it can dramatically increase your overall square footage – especially if you have a growing family and need more space to accommodate everyone and everything that you own.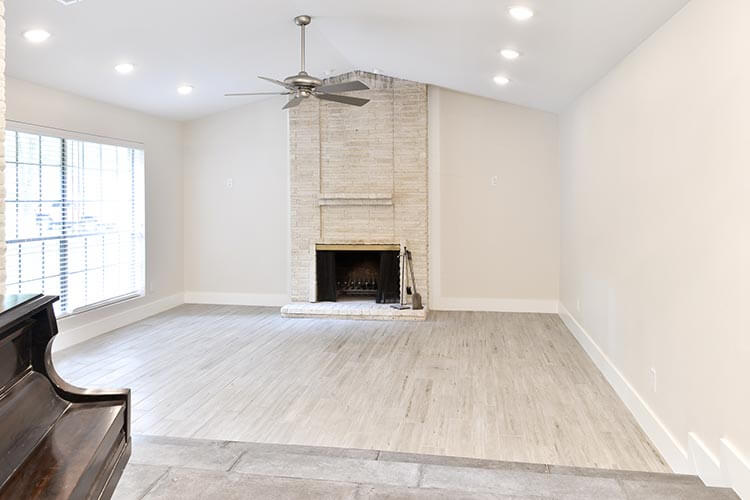 To ensure that your remodeling project is successful, you need to hire a partner that truly understands the requirements of the project and has years of experience in the business. Fort Bend Builders has professionals with decades of construction knowledge. We're also a design-build company, meaning that we can handle everything from planning to execution.
Planning Room Additions
When deciding on room additions, you need to carefully plan to not only make sure you get everything that you need in the design, but also to ensure that you stay on budget and within your timeline. Start with a list of everything that you want and then think about what you actually need. If a feature isn't necessary and you're limited on budget, now is the time to eliminate it.
The first item on your planning list should be identifying why you need the extra space. Do you need another bedroom for a growing family? Are you limited on storage space and want to add a garage? You might want to entertain more with an outdoor living space.
Fort Bend Builders can help you with the planning, designing and construction of any remodeling project.
Schedule an Estimate Today
If you've already outgrown your current space, don't delay a room addition project. Fort Bend Builders will keep an open line of communication so you can be aware of everything that we're doing throughout the entire process. We'll also try to minimize disruptions so your family can live as normal a life as possible. Let's talk about your project now. Schedule an estimate today by calling at (713) 714-1343 or by filling out our online form.