Local Bathroom Remodeling Contractors
Improve the Look & Functionality of Your Space
So many bathrooms are set up in a way that encourages clutter or poor flow! Besides the kitchen, the bathroom is the room that almost every homeowner wants to update – whether they desire to add a spa tub or even a brand new vanity for better storage. Getting the bathroom that you want can make all the difference for your home!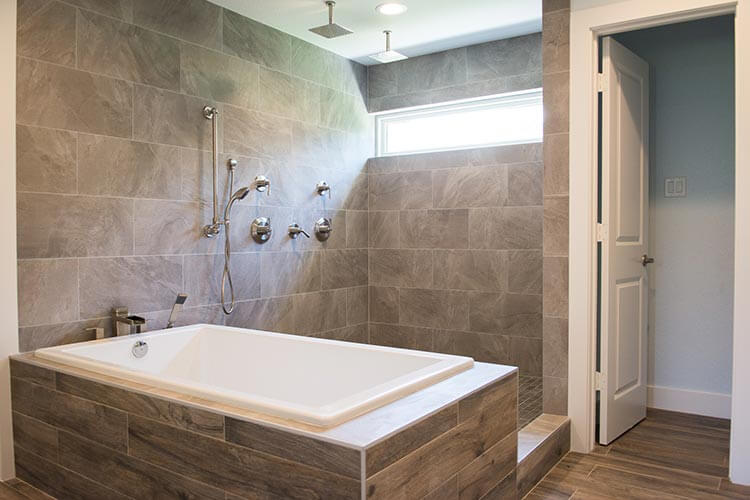 No matter your reasons for updating your bathroom, it's important that you take the time to find the right bathroom remodeling contractors for the job. Fort Bend Builders will work with you throughout every step of the process to ensure that our work reflects both your requirements and your vision for your new bath space. We believe in quality and will work to reduce interruption to your daily life.
Get the Right Design for Your Bathroom Remodeling Project
The first step in any bathroom remodeling project is the design. You need to make a list of everything that you want done, from the absolute necessities to the optional additional features. You might have hundreds of ideas for the project, so it's important to work with a contractor who can listen to your requests and come up with a design that incorporates the most important features to you.
At Fort Bend Builders, we can help convert your small or outdated bathroom into one that is more attractive and functional. We put a premium on quality and effective communication. Once done, you'll receive a finished product that is not only aesthetically pleasing, but that will last for years to come.
Let's Talk About Your Project
Fort Bend Builders offers design and construction/build services. This means that you can count on us for all phases of the project. You never have to deal with the conflict or inefficiencies that come with hiring different contractors. Let's talk about your project today. Call us at (713) 714-1343, or you can fill out our online form.