A good relationship and strong communication between you and your contractor are essential in making sure your remodeling project runs smoothly. TheBathOutlet, an online retailer of bath fixtures, conducted a survey involving 700 homeowners and contractors on remodeling etiquette.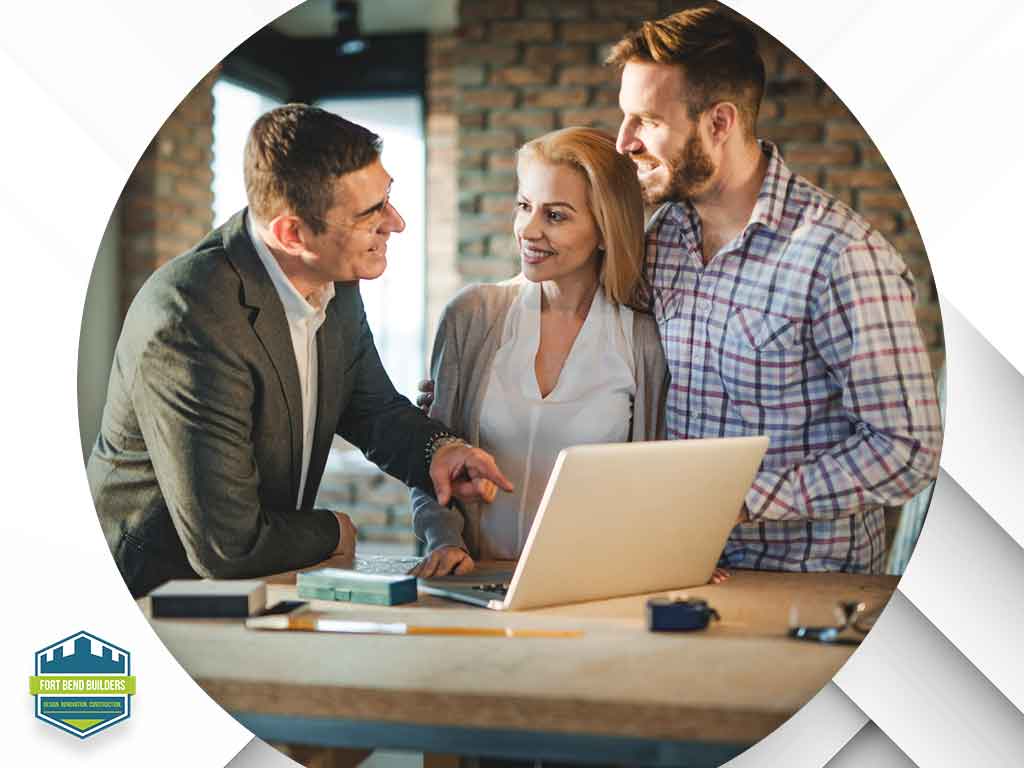 In this post, your local kitchen remodel and renovation contractor, Fort Bend Builders, discusses proper remodeling practices.
1. Tips
Around 15% of the respondents said that the amount of tip they'll give depends on the quality of service, how long the crew worked and how big the project is. Meanwhile, 88% of contractors admitted they don't expect tips, but it will be well-appreciated.
2. Communication
It would be nice to keep a friendly relationship with your contractor, but short conversations are preferred. This is to make sure they accomplish their tasks on time. Open communication is well-valued so it's important to tell them if something about the project bothers you. Fort Bend Builders is a leading design-build house remodeling company, meaning we will handle every aspect of your project. Communication is easier and faster since we don't work with subcontractors.
3. Security
Contractors said that they want their clients to be at ease while work is being done in their home. More than half of the contractors in the survey leave homeowners to decide whether they will give their house keys or a passcode.
At least half of the participants revealed they aren't comfortable leaving their homes while workers are completing the renovation. Around 71% of the participants claim that the presence of the homeowners doesn't matter while the job is being done. While contractors would prefer not to be micromanaged, they would appreciate if there's someone they talk to if an issue arises.
4. Appreciation
Most participants said they would at least give the workers coffee and water. Majority of the contractors admitted they don't expect homeowners to offer them food or beverage while working. While food and drinks are appreciated, contractors are more concerned with finishing the job properly and on time. A compliment and good referral can go a long way.
Make sure to hire a reputable contractor for a stress-free renovation like Fort Bend Builders. We are your leading provider of whole home remodel and renovation services. Call us at (713) 714-1343, or complete our online form. We work with homeowners in Katy, TX.