A load-bearing wall is so named because it, quite literally, is bearing the load of either your roof, the floor or both. As such, these walls are an important part of any structure. When you're planning to open up your floor plan during a whole home remodel, you might want to knock down a few walls. However, you should always exercise caution because you certainly do not want to accidentally remove a load-bearing wall.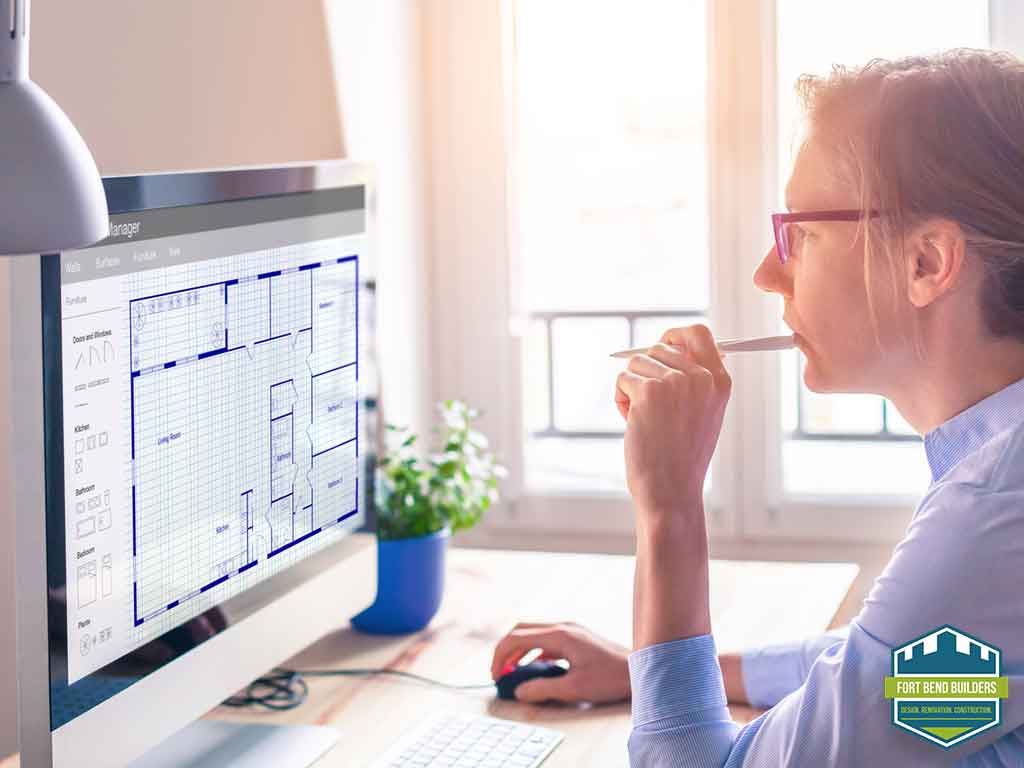 The problem is that it's not always easy to tell which walls are load-bearing and which are not. Our expert contractors at Fort Bend Builders do not recommend taking out a wall without consulting with a professional first. However, you might still want to know which walls you can remove to help you during the planning space of your remodel. Here are a few tips on how to determine if a wall is load bearing or not.
Check the Blueprints
If the original plans for your home are available to you, they would be the most reliable way to find out which of your walls are load bearing. Consulting your blueprints will also be a great help for your contractor should you decide to do a bathroom or kitchen remodel along with your project. Take a look at the blue prints, and find walls marked with an "S". This stands for "structural", and it's used to mark load-bearing walls.
Ceiling Beams
The ceiling can also offer some clues as to where your load-bearing walls are located. If you see any load-bearing beams (visible beams) on your ceiling, there's a very high possibility that any wall that runs along these beams are also load-bearing.
Foundations and Walls
If your home has gone through renovations in the past, some interior walls might have once been exterior walls. Check if any of your walls are standing directly on your home's foundations because these walls are very likely to be load bearing and must not be touched. Consult with your design build professional to learn how to proceed with these types of walls.
At Fort Bend Builders, we are your number one trusted local design-build company. Give us a call at (713) 714-1343, or fill out our contact form to schedule a consultation and start your home remodeling project today. We serve homeowners in Sugar Land as well as all nearby places.