It's so easy to get caught up in the grand design of a whole home remodel and forget about the little details that work together to make the whole thing look its best. Nothing exemplifies this better than tile grout. Homeowners will spend valuable time browsing for tile colors, bathroom layouts and fixtures, but will generally take choosing grout as an afterthought.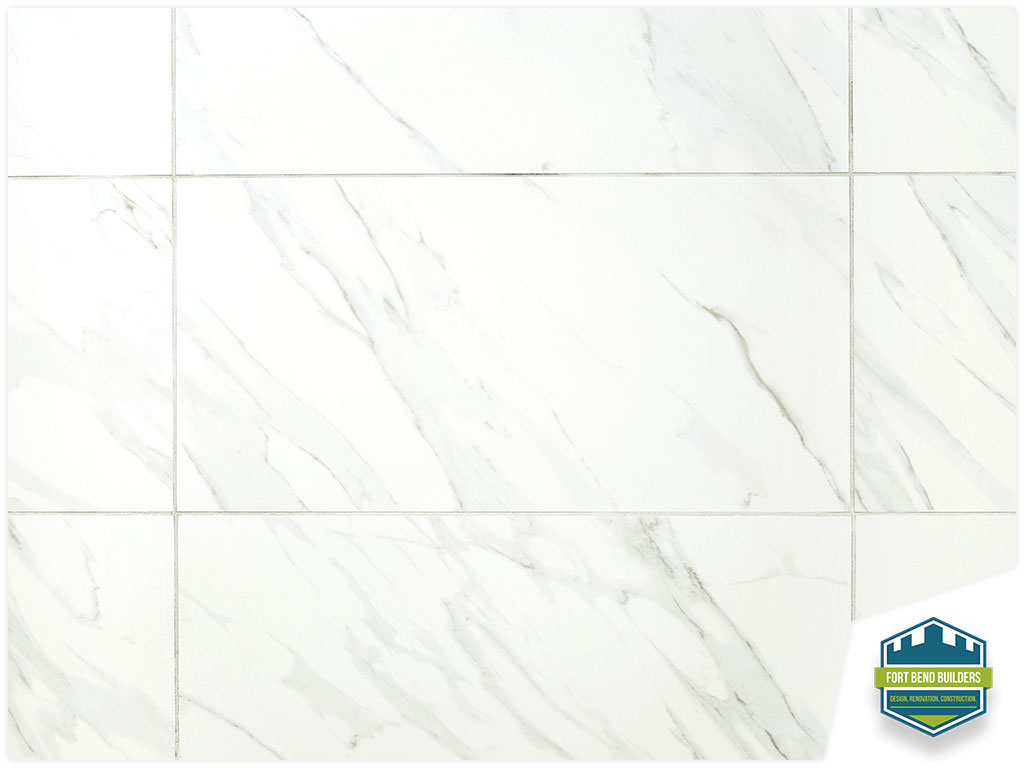 Grout is an important part of the construction process. Choosing the wrong type of grout can significantly impact how the final design looks. More than that, improper installation can be complicated and costly to make right. Let our design experts from Fort Bend Builders help you with the proper grout selection.
Types of Grout
There are two main types of grout: cementitious and synthetic. Most of the varieties you see when you're shopping around for materials are a blend of these two types. Our professionals recommend using synthetic polymeric, mold-resistant grout for areas with high water use. This includes bathrooms, showers and toilet areas. For your kitchen remodel project and pretty much everything else, cementitious grout should be your default choice.
Choosing Grout Colors
If you've ever used a bathroom in an old home, you've probably noticed that the grout has turned yellowish. This is common for grout blends that do not contain enough pigment. If you want a smooth transition between white tiles, it's better to choose light grey instead of pure white. This color is light enough to match the surrounding tiles, but will not yellow over time. Other than this consideration, choosing colors is simply a matter of design preferences.
Grout Thickness
For modern homes, our design-build specialists recommend choosing the thinnest possible grout joint for your tile work. You want a minimum 1/16 of an inch to separate your tiles to give you a sleeker and more streamlined look.
At Fort Bend Builders, we are your trusted design/build contractors specializing in whole home remodeling services. Give us a call at (713) 244-5386, or fill out our online contact form to schedule an appointment today. We serve Richmond, TX.