When you first enter a kitchen, the first thing your eyes will be drawn to is the countertop and the appliances. Why did these catch your attention? The color and texture of your backsplash may have been highlighting the countertop and appliances, drawing your eyes to them.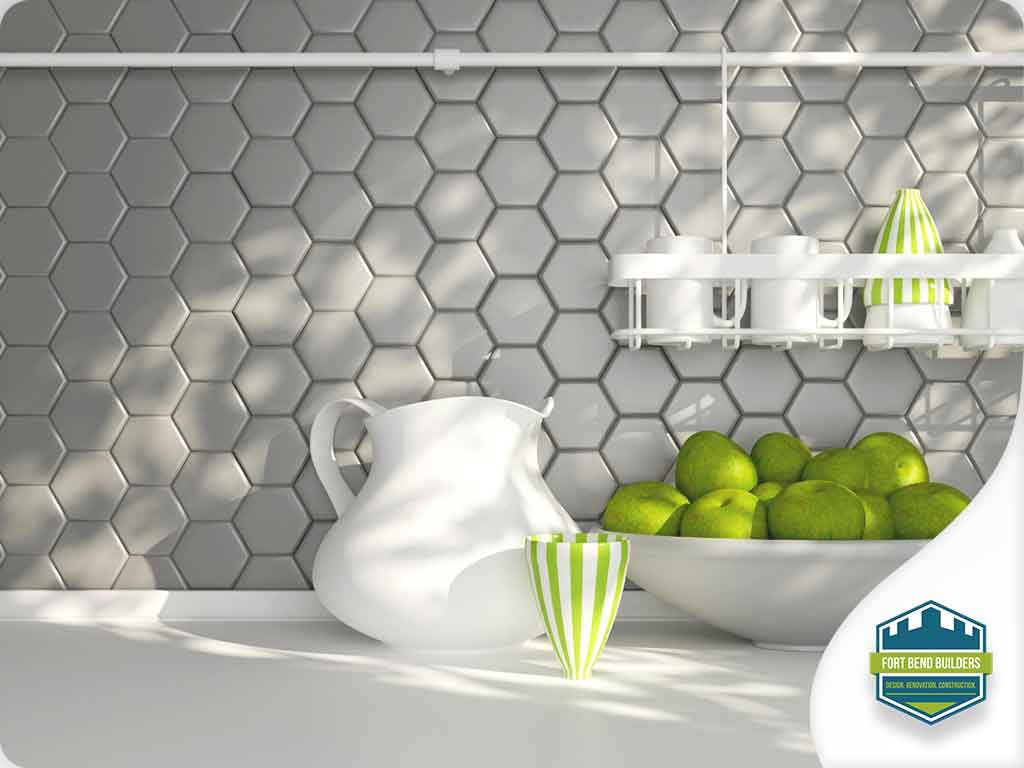 The kitchen backsplash, after all, serves more than just a barrier against splashes. It plays a subtle but important role in the aesthetic of a kitchen. By picking the right backsplash material, you can highlight the features you want to stand out.
Ceramic and Porcelain Tiles for All-Around Design Flexibility
If you have a creative side and want to add a personal touch to your kitchen, then ceramic and porcelain tiles may be the best choice. These cost-effective tiles come in a variety of patterns, designs and textures, allowing them to mimic the feel of more expensive materials.
The sheer amount of choices is both an advantage and disadvantage, however. On the one hand, the vast number of design options gives you maximum design flexibility. On the other hand, these many options can overwhelm anyone and make it hard to settle on a coherent design.
Glass Tiles for a Streamlined but Customizable Backsplash
If you're not the creative type but still want a respectable amount of design options, then it may be better to install a glass backsplash. You can put in place digital artwork or unique patterns before installing glass seamless panels for a unique but consistent design aesthetic.
Having trouble settling on a consistent design for your kitchen backsplash? When in doubt, it's best to consult a design-build contractor.
Stainless Steel for an Easy-to-Clean Industrial Look
What if you just want something that won't be too hard to clean but will still be a bit stylish? Stainless steel's a good bet. With sleek industrial themes gaining traction among homeowners, installing a stainless steel backsplash can give your kitchen a modern and up-to-date look. Plus, stainless steel is easy to clean. You need to take extra care, however, as stainless steel can be scratch-prone.
Regardless of the type of material you choose, it's important to only hire reputable and trusted contractors to ensure you'll end up with a visually stunning kitchen. Apart from kitchen remodeling, Fort Bend Builders, a proud member of the Texas Association of Builders, also offers whole home remodel services. To set up an appointment with us, call (713) 244-5386, or fill out this form. We serve homeowners in Richmond, TX.