Bathroom & Kitchen Renovation Contractors in Richmond, TX
Serving Residents Throughout the Richmond, TX, Area
Ever look around your Richmond home and think that it could use some updating, especially your kitchen and bathroom? You're not alone. Most homeowners would love to update these most-used areas of their home. Yet a bathroom or kitchen renovation project isn't as straightforward as it seems. There's a lot of planning to do, and the construction process can greatly disrupt your daily life.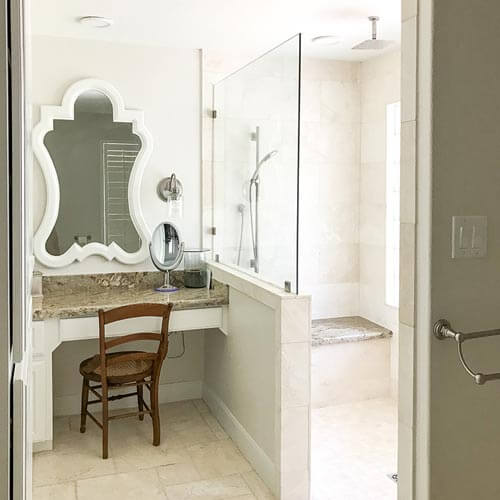 This is why it's so important to hire a partner that understands the remodeling process and can execute on your desires. Fort Bend Builders has streamlined the design-build process, and we will be by your side every step of the way – from the first consultation to the finished product.
Our Qualifications
Sure, every Richmond home improvement company can say that its services are the best. There are so many promises on websites these days that it's hard to prove that there's truth in what the contractors are promising. But, as the saying goes, the proof is in the pudding – or in this case, the finished projects.
Fort Bend Builders only hires the best in the business. Our owner is a third-generation remodeler, which means that we know what works and what doesn't. We have spent decades perfecting our skills, and we take pride in always providing superior services to our clients.
What's more, Fort Bend Builders eliminates the disconnect that exists between design and construction companies. We offer both under a single roof, meaning that we are not your ordinary contractor. We always deliver what you want.
Schedule an Estimate Today
Fort Bend Builders wants you to be excited about the remodeling process – no matter if you're updating your kitchen or adding another room onto your home. We'll take the time to help you envision the finished product. Get an estimate today by calling (713) 714-1343, or you can fill out our online form.