House Remodeling Services for the Katy, TX, Area
We Make the Remodeling Process Stress-Free
If you live in Katy, then you know what a great community this is. Most homeowners don't want to move to a different area or, worse, another state. Yet there may come a time when you need more house than you have. While you could try to find another residence in your community, you might prefer to invest in a whole house remodeling project.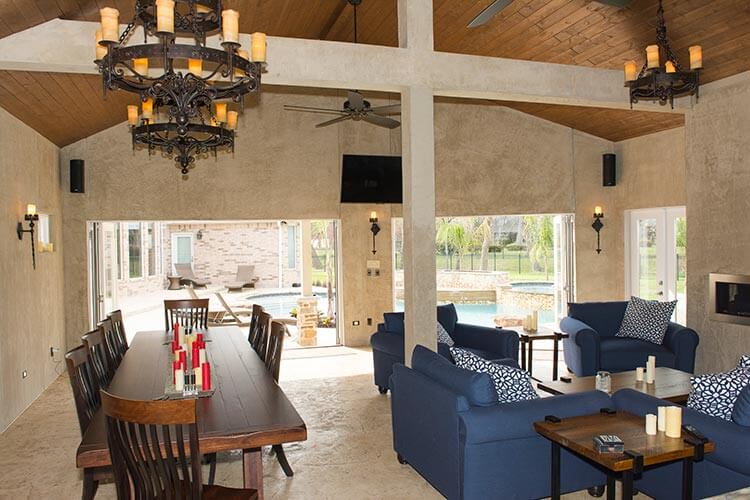 The biggest issue with redoing your house is ensuring that new elements seamlessly blend with the existing architecture and style. Fort Bend Builders is a team of expert design and construction contractors who can handle any size project – from simple bathroom remodels to room additions and complete remodels.
The Services You Need
Fort Bend Builders offers both design and construction services to ensure that you only have to deal with a single general contractor throughout the house remodeling process. We love what we do, and it shows in every project on which we work. We love the challenge of blending older elements with the new, and we'll manage all the day-to-day hassles of construction.
Fort Bend Builders provides a variety of services, including the following:
Whole home remodels
Bathroom remodels
And more!
You can view examples of our previous projects in our gallery to get an idea of the possibilities or to simply see what we can do. We take pride in making a positive impact on our clients' lives.
Schedule an Appointment Today
Fort Bend Builders provides services to homeowners in and around Katy, including the Houston area. We can survey your current space, listen to your vision for your home and come up with a plan. Don't sell the house that you love; update your current space with us! Contact us today at (713) 714-1343, or you can fill out our online form.