Houston Area Home Improvement Contractors
We Take the Stress Out of Remodeling
Houston is a top-rated U.S. city for many reasons. It's a great place to live and work, and there's plenty to do. That's why so many local residents want to stay in their homes as long as possible.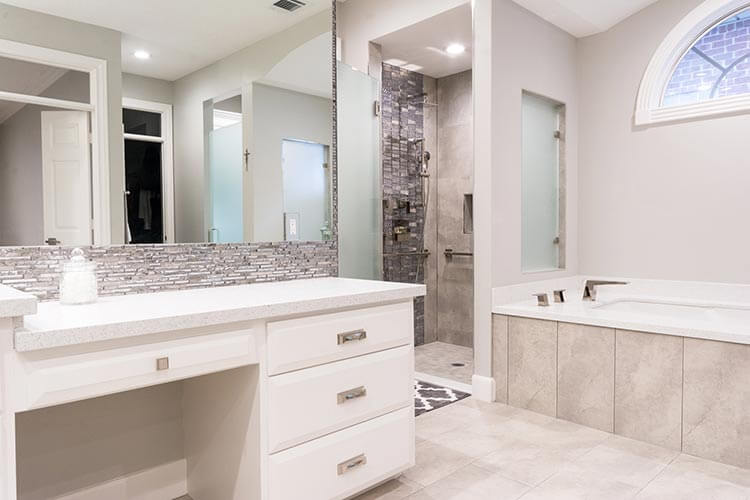 Fort Bend Builders has a team of home improvement contractors that can dramatically increase your home's value as well as your satisfaction with your home. We can expand your living area or update commonly used spaces like the kitchen and bathroom.
Why Go With Us?
At Fort Bend Builders, we understand that your life doesn't stop during home remodeling. That's why we'll make every effort to limit disruptions and to keep the rest of your home sequestered from the construction activity – protecting your family, personal belongings, flooring and walls. As part of our services, we set up either a single room or whole house dust collection system and temporary walls to minimize dust and debris.
When you hire us, you can be assured that everyone that you're working with is the best in their respective fields. We have Houston's premier architects, designers, carpenters and electricians on staff. We believe in the work that we do, and we love our jobs. We pay attention to the details to ensure that your project lives up to your expectations and you're 100% satisfied with our work!
Talk to Your Local Home Improvement Contractors Today
Fort Bend Builders wants you to be excited and enjoy the home remodeling process every step of the way. We'll ensure that your project goes smoothly and that every precaution is taken to protect your home. Our team will also keep lines of communication open to make sure that you can contact us anytime with questions or concerns. Call us now at (713) 714-1343, or you can fill out our online form.